Funneling is how you learn about the stages that a prospective customer goes through before making the actual purchase.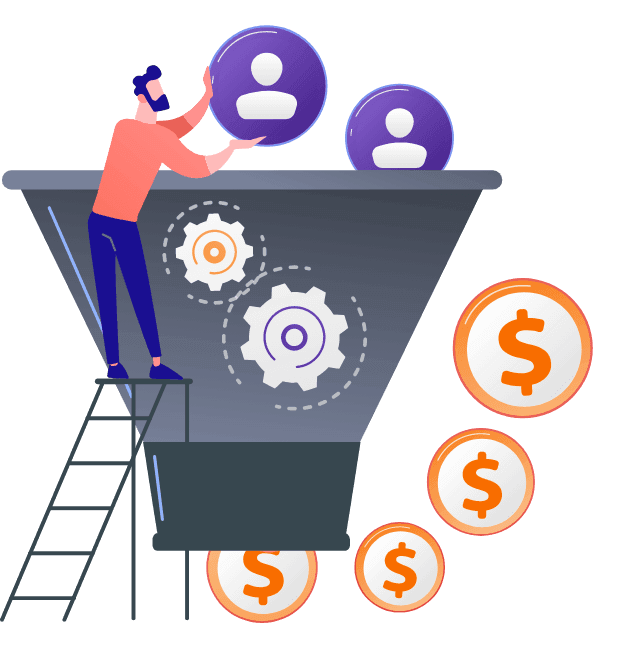 By understanding your sales funnel, you will be able to determine what strategies work best for you to maximize conversions. With these insights, you can modify any roadblocks and help your customers arrive successfully at your desired results.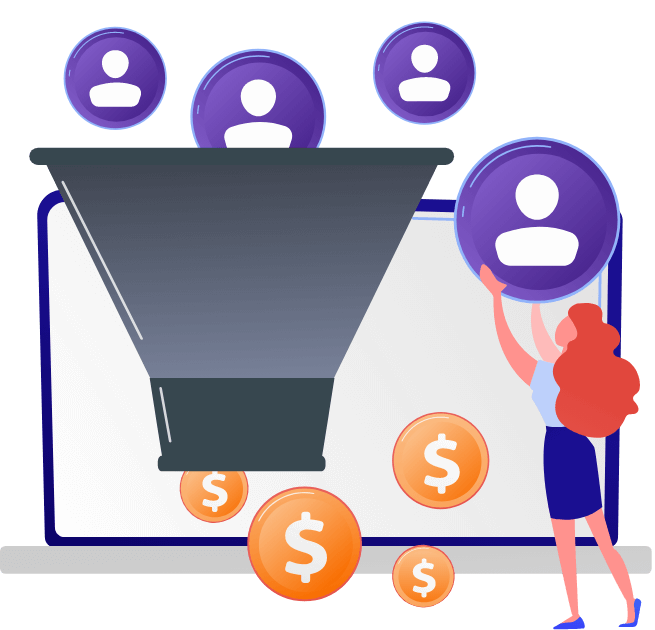 Sales funnels are a crucial element of digital marketing. It is important to be able to translate your sale goals into a functional design to fit with your overall
presence.
We work with a plethora of clients from every industry, including
tech, retail, healthcare, ecommerce and service-based startups.
Frequently
Asked Questions
The two are essentially two parts of the same whole funnel. While marketing occupies the top part of the funnel, to draw visitors, the sales funnel qualifies them for the sale and makes the pitch.
This involves finding ways to improve your funnel based on your collected data. It helps you fix any issues with your existing funnel and find the best way forward.