Establishing your brand on Amazon Stores is one of the strongest and most powerful tools out there.
Today, Amazon makes up more than 40% of online sales. Almost half of modern-day shoppers rely on Amazon for finding what they need – be it something new or old and trusted. It's time that businesses start realizing the value Amazon holds for the future and the impact it already has. Having a store on the Amazon marketplace is an essential business plan that cannot be skipped if you wish for more visibility and driving sales.
Features of having an Amazon Store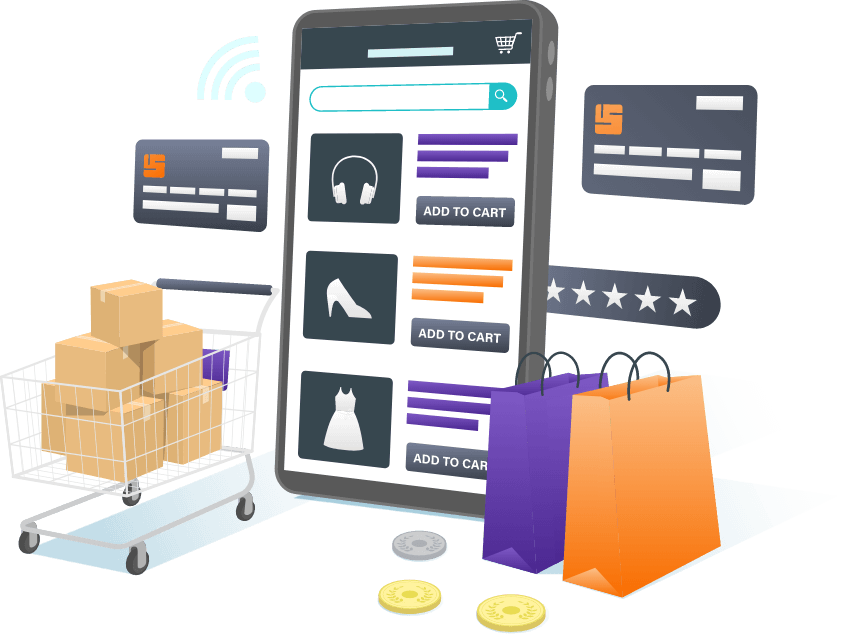 Why choose North Rose Technologies LLC ?
The Amazon store is one of the largest digital marketplaces, but standing out in the sea requires a deep insight into the working of the e-commerce industry and seamlessly managing day-to-day activities. This is where we come in. With the help of our experienced team at North Rose Technologies, you get someone to speed up your process of setting up, and your store is professionally managed. Our dedicated team has a strong history of helping several businesses carve their niche here and watch their business goals be actualized. We develop your store from scratch using the latest industry tools and keeping the uniqueness of your business in mind.
We work with a plethora of clients from every industry, including
tech, retail, healthcare, ecommerce and service-based startups.
Design that creates a

seamless user experiences
We are a team of dedicated professionals that know your IT needs are important, relevant, and critical to the success of your business. A successful IT company is diligent in their efforts to provide an experience that is not just acceptable, but is phenomenal.
Frequently
Asked Questions
Amazon Storefront is available for anyone who wishes to sell on Amazon. However, the brand must complete its Brand Registry, which requires applicants to have a registered trademark
Amazon store management services is having a professional team on board to manage your brand's Store on Amazon. This includes Amazon SEO and Amazon PPC as well. The focus here is to increase visibility and sales.
Having an Amazon Store allows merchants to set up an online storefront for their brands for free. This is the future of online shopping as sellers can level up their customers' experience by experimenting with custom layouts and pre-made templates.