Youtube is one of the biggest platforms to reach potential customers, with over 1.8 billion users. Having a YouTube e-commerce marketing plan allows you to reach new leads and increase brand familiarity.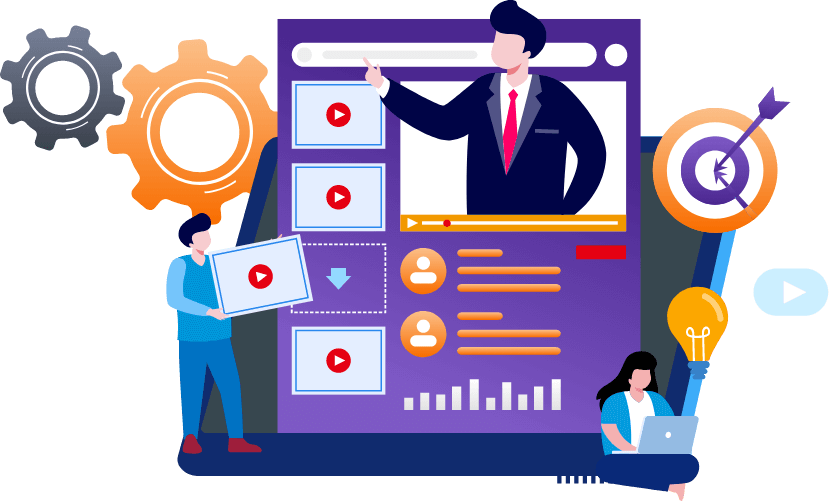 Benefits of E-commerce Youtube Ads
Set SMART goals for your Youtube Ads
These are the shortest video ad options available for your e-commerce business. They run for just six seconds but are not skippable. It is a great way to raise awareness and reach as you can bring more attention to a new product while reaching a wider audience.
Again non-skippable, Preroll ads last for about 15-20 seconds. They encourage users to click and run on a pay-per-click (PPC) system. These ads are meant to be compelling to garner the user's attention.
These advertisements tend to be longer than other ads, with a run time of between 12 seconds to 3 minutes.
We work with a plethora of clients from every industry, including
tech, retail, healthcare, ecommerce and service-based startups.
Design that creates a

seamless user experiences
We are a team of dedicated professionals that know your IT needs are important, relevant, and critical to the success of your business. A successful IT company is diligent in their efforts to provide an experience that is not just acceptable, but is phenomenal.
Frequently
Asked Questions
They are short promotional video clips on Youtube that usually appear in the beginning or in the middle of a video. The primary aim of these ads is to compel a viewer to take a profitable action.
Youtube offers free tools that help you measure how your ad is doing.
Yes. In order to upload your ad campaign, you must set up a Youtube channel.