Re-build your talent pipelines with high-quality talent in a rapid and cost-effective way.
Optimize your resources with our flexible recruitment support for short-term, seasonal, or specialty hiring needs. Over the years the workplace dynamics and requirements have changed significantly—especially given the job market a few years ago. In many cases, temporary staffing has proven a better solution for jobs like UI design, social media management, and more.
What is Contract
Staffing ?.
Businesses consider temporary staffing when they have projects that require someone with niche skills without worrying about long-term commitments. This helps in making the company flexible and adaptable to the needs of its clients while making workforce compliance management easy. Additionally, short-term employees are known to enhance workplace morale and could even lead to meaningful hires. It serves as a great alternative to direct employment and independent contractors.
Benefits of Contract
of
Staffing
A lot of the time people start with keyword research and don't move beyond that stage if their rankings don't improve quickly enough.
At North Rose Solutions, we make temporary staffing a hassle-free and smooth process. No matter the size or demands of an organization, when it comes to finding the right talent for your team, you can easily rely on us. With years of experience and success backing us, we have proven to be a trusting agency.
Here are some of the things that set us apart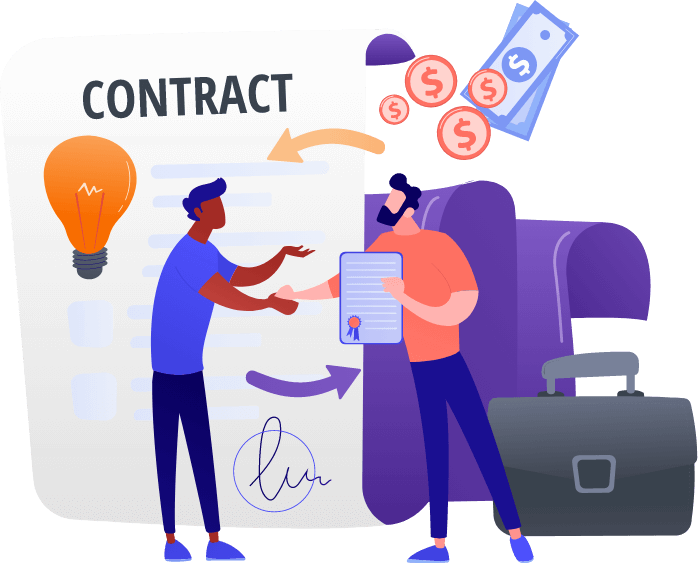 We work with a plethora of clients from every industry, including
tech, retail, healthcare, ecommerce and service-based startups.
Frequently
Asked Questions
Yes! We provide contract staffing services to businesses across the globe. No matter where you are placed and what niche you require, we are here to help you out!
Contract staffing is an arrangement where a third party provides a workforce to a business. In contrast, independent contracting is when an individual is directly hired by the company for a short period.
When working with an agency like North Rose Technologies LLC, it saves you valuable time and money. By contract staffing via us, you can focus on growing the business rather than interviewing and selecting hires.