Drive sales and increase your return on investment with a pay-per-click style of e-commerce advertising. Ecommerce services cover all technology-related needs of your ecommerce business. Start growing your online business with our talented team today.
About 65% of small businesses invest in a PPC advertising campaign. In order to stand out in the e-commerce marketplace, you need a smart and competitive strategy that does not exhaust your resources and investments. 
PPC is one of the best ways to get your products discovered online. Take it a step further with E-commerce PPC which uses popular search engines to grow your business.
What are the benefits of E-commerce PPC?
One of the most well-known and effective advertising platforms around, Google Search adverts appear on the top and bottom of Google search results. On choosing this platform, you can select from an array of relevant keywords that will help you reach the right customers. It also allows you to optimize for sales volume, average order value, and reach. At North Rose Technologies LLC, we conduct an in-depth keyword analysis to help you identify untapped traffic and explore the best opportunities for your e-commerce business.
Why choose North Rose Technologies LLC ?
Having a team of professional E-commerce PPC experts helps you save time and focus on other pressing issues for your business such as developing your product line, designing new products, and introducing new offers.. You can entrust our expert team to strategize and carry out all the needful tactics to grow your sales. We understand what it is that your business needs and help you get the best possible ROI from your PPC campaigns. Our team of dedicated E-commerce PPC specialists has years of experience working in the industry and we follow a policy of complete transparency.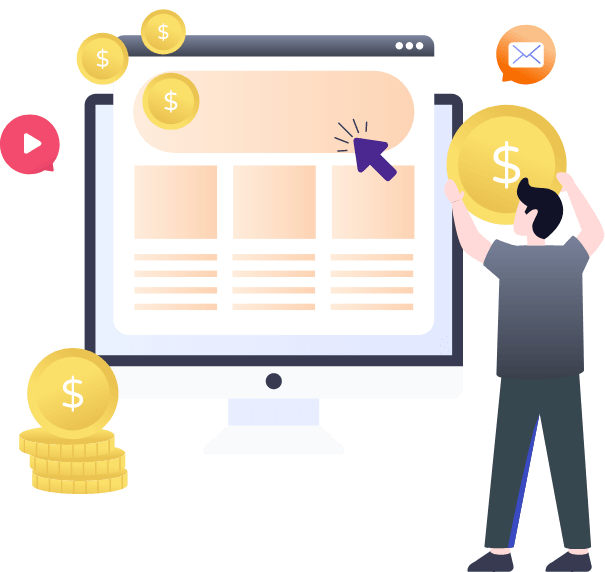 We work with a plethora of clients from every industry, including
tech, retail, healthcare, ecommerce and service-based startups.
Frequently
Asked Questions
Pay-per-click campaigns are a wholesome concept for effective advertisements. By adding PPC keywords, splitting ad words, and refining landing pages, PPC campaigns ensure that every bit of an ad is constructed properly.
PPC campaigns yield fast and instant results. It also allows you to measure the profits, costs and clicks so that you can learn and make adjustments for future campaigns.
Google Ad words is a pay-per-click platform that runs advertisements. All you have to do here is open an account and follow the stress-free process to get your brand out there!
Contact Us For

Free Consultation
Partnering with us means collaborating with a highly amicable team that is more than obliged to answer all your queries. Get in touch with us to know what would be the best-fit solutions for you​