Interactive designs that make an impactful first impression.
In order to resonate with your audience, your social media designs need to cut through the overwhelming clutter online. A great design attracts great attention.
Why should you choose North Rose Technologies ?
Our team is experienced in creating high-quality designs that actively engage your target audience. We help you stay ahead of all trends and make your page stand out from your competitors.
Benefits of a good social media design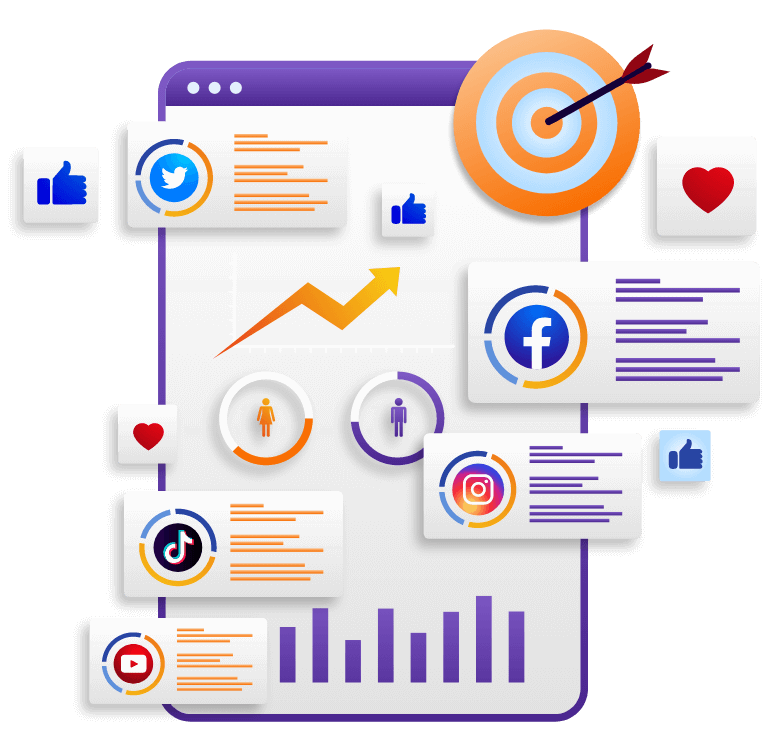 Interactive posts are an immersive and dynamic experience. This allows you for a conversation between your brand and followers. From quizzes to giveaways, there are numerous posts a company can indulge in. While some posts focus on promotions, others encourage engagement and feedback. When used strategically, graphics and design stand out most prominently to create recognition for your brand. This, of course, appeals to people who are visual learners and tend to remember things that appear in front of them visually.
We work with a plethora of clients from every industry, including
tech, retail, healthcare, ecommerce and service-based startups.
Frequently
Asked Questions
With the world gone social, about 30% of all time is spent on social media. Today, if you wish to get your brand in front of people, social media is the way to do it.
Even though social media is a user-friendly resource, it takes effort to strategize, plan, and execute successful campaigns. This is where a professional team comes in handy. Our team of experts knows how to engage your audience with interactive, high-quality posts.
Social media is a great platform for small businesses as it can help you connect to untapped audiences. With consistent posts and an effectively planned campaign, you can drive organic traffic to your website.