The real estate industry, like most industries, is undergoing a considerable transition in today's digital age. Traditional techniques of promoting properties, such as newspaper ads and fliers, are no longer sufficient in reaching out to potential purchasers.
Buyers and sellers are becoming more technologically sophisticated, relying primarily on online tools. To remain competitive in the industry, real estate professionals must adapt by implementing digital marketing methods.
What is the goal of Real Estate Digital Marketing?
Real estate depends on the continuous circle of marketing and concentrating on deals. When there are no real estate transactions, you concentrate on marketing. After that great round of marketing, you get busy and tend to keep marketing in the backseat.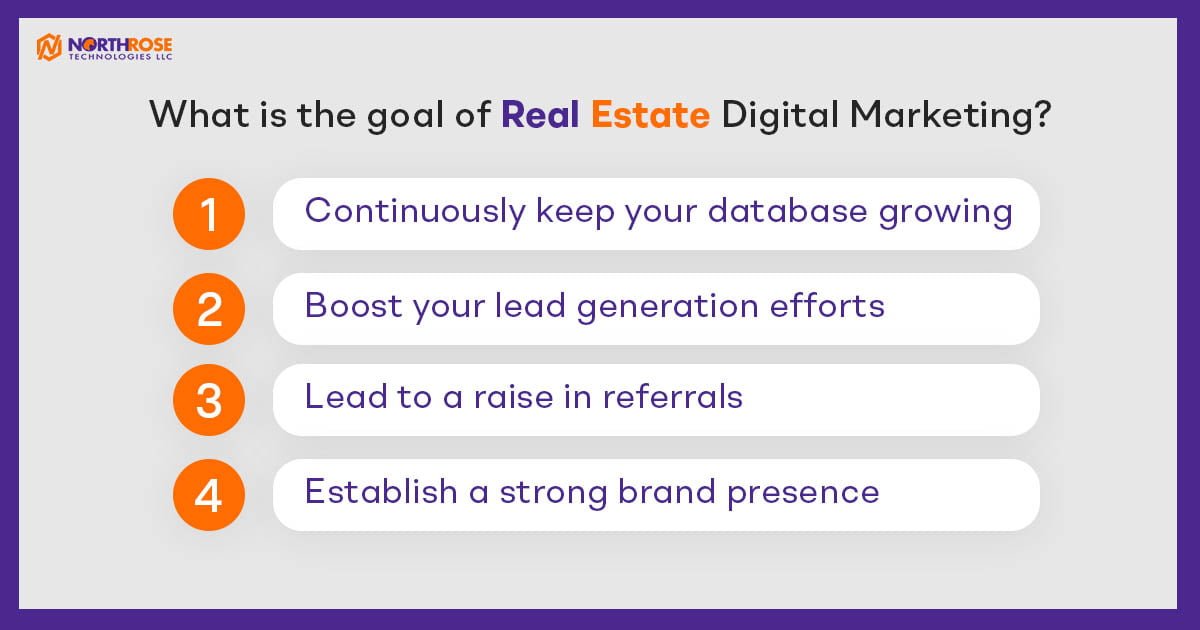 Consequently, there are no more leads. It is now time to break the loop.
Having a consistent digital marketing plan allows you to:
Continuously keep your database growing
Boost your lead generation efforts
Lead to a raise in referrals
Establish a strong brand presence
The Power of a Strong Online Presence
To be successful in real estate, you must first build a strong online presence. This begins with a well-designed website that highlights your listings, services, and experience.
Your website often serves as the first point of contact for new clients, making it an essential component of any digital marketing plan. A responsive website is one that automatically adjusts to different devices, such as smartphones and tablets.
As the majority of internet users access the internet via mobile devices, having a responsive website is essential. It ensures that your prospective customers can quickly explore your listings, read your blog entries, and contact you from any device.
The Role of SEO in Real Estate Marketing
The core of any successful digital marketing plan is search engine optimization (SEO). It helps in attracting the right people and establishing a trustworthy brand reputation. For this reason, the fastest-rising realtors invest in SEO.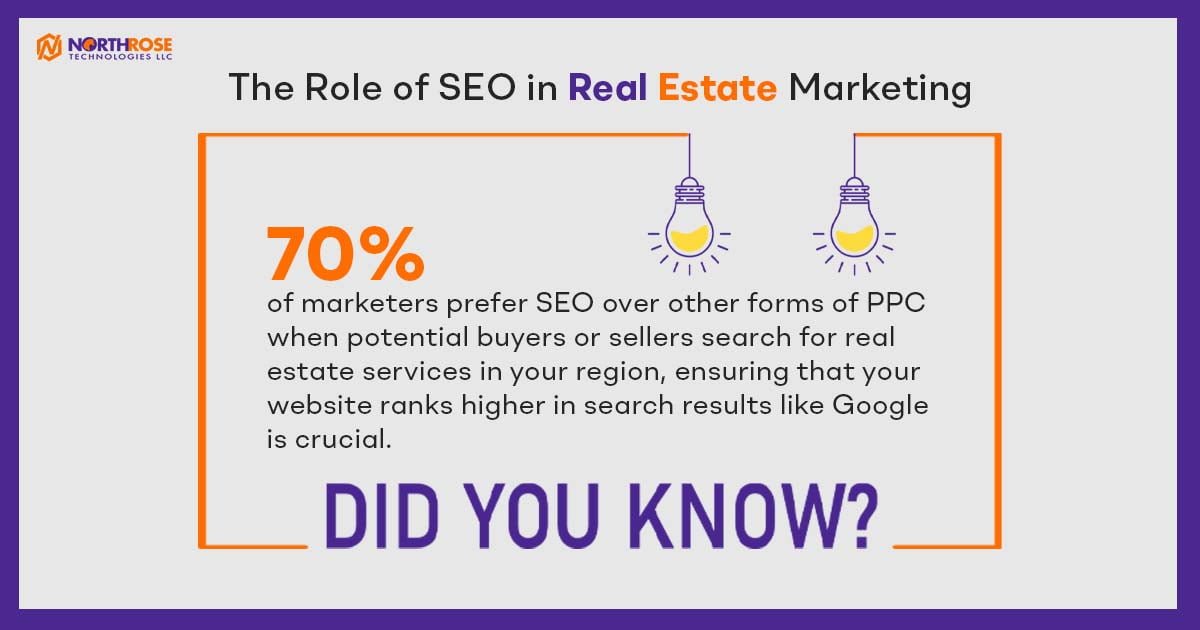 When potential buyers or sellers search for real estate services in your region, optimizing your website for search engines like Google ensures that it ranks higher in search results. In today's world, about 70% of marketers prefer SEO to other forms of PPC.
Effective SEO techniques include keyword research, on-page optimization, and real estate-specific link-building methods.
Leveraging Social Media for Real Estate
Social media platforms have evolved into effective communication tools for real estate brokers. A real estate company's marketing strategy is meaningless without a social media strategy. Platforms such as Facebook, Instagram, and LinkedIn allow you to display listings, distribute relevant content, and interact with possible clients.
Real estate agents can build trust and raise awareness of their company by having an active social media presence.
According to studies, incorporating a social media strategy into your digital strategy can boost your revenue by more than 20%.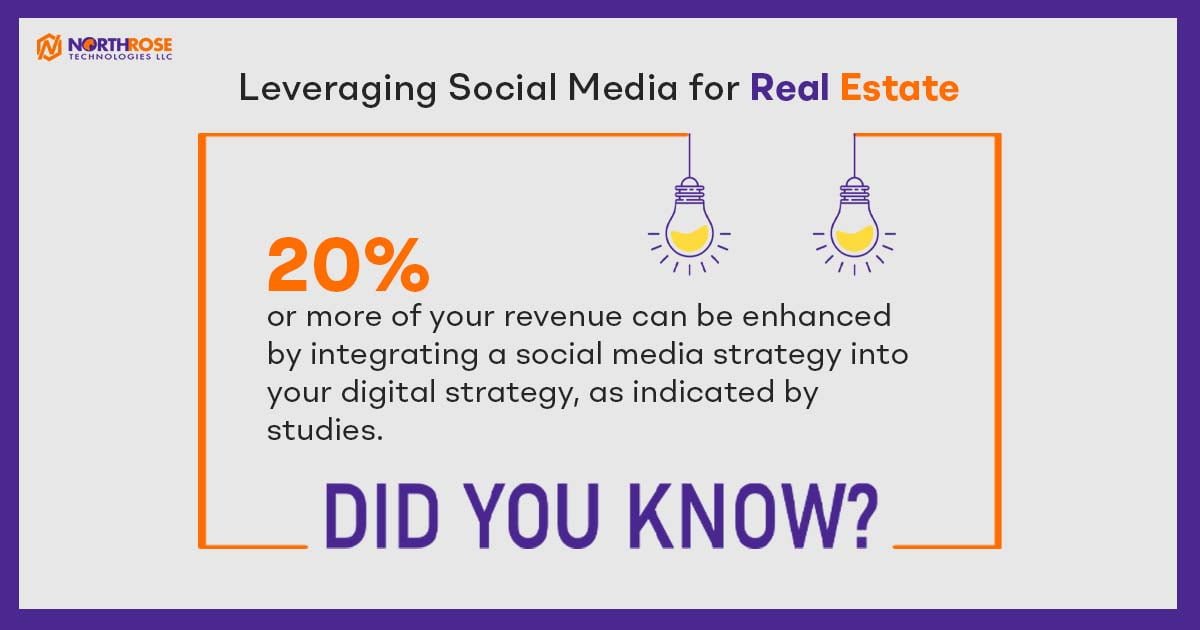 Email Marketing for Real Estate
Email marketing continues to be a powerful tool for nurturing leads and staying in touch with customers.
Sending personalized property updates, market analyses, and important information to your email list will assist potential buyers and sellers in remembering your services. It is an excellent technique to create leads and stay in touch with current clients.
You may also use this to find new clients and personalize your interaction with your customer base.
Paid Advertising: Google Ads and Social Media Ads
Paid advertising can bring immediate awareness to your real estate business and is effective for lead generation. You can use Google Ads or Facebook Ads to target certain keywords and geographic areas, ensuring that your listings appear at the top of search results.
Similarly, social media advertising allows you to reach out to a highly focused audience based on demographics, interests, and behaviors.
Content Marketing: Blogs, Videos, and More
In the real estate industry, content marketing is a potent method for establishing trust and authority. Creating insightful and interesting material in the form of blog posts, videos, infographics, and other formats can help you position yourself as an expert in your subject.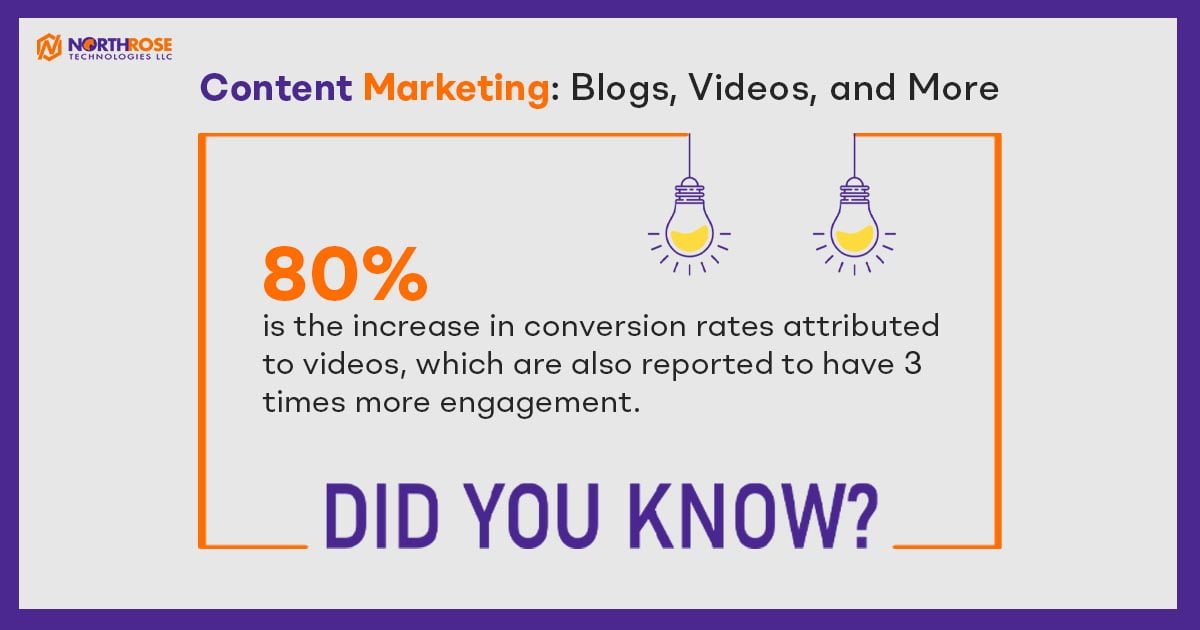 This is how you convey real estate news, tips, updates, and interesting details to your buyer or potential buyer. Content marketing also boosts SEO and organic traffic to your website. This is critical to any real estate marketing strategy since it governs your viewership and interaction.
Google crawlers index 434% more pages on websites that react quickly. If your blog entries are informative and you answer fast to your users, your website is bound to be a top pick.
Additionally, videos are said to have 3 times more engagement and viewership.
Online Reviews and Reputation Management
Online reviews are quite important in the decision-making process of new clients. Encourage pleased customers to submit favorable reviews on sites such as Google My Business, Zillow, and Yelp.
Managing your online reputation by responding swiftly to negative reviews and highlighting good feedback can increase your credibility and trustworthiness.
Analytics and Data-Driven Decision Making
The ability to track and analyze data is one of the many benefits of digital marketing. Real estate professionals can acquire significant information about user behavior, campaign performance, and audience demographics by utilizing tools such as Google Analytics and social media insights. This data-driven strategy allows you to improve your marketing efforts.
In the ever-evolving world of real estate, digital marketing has become an indispensable tool for boosting sales and staying competitive. North Rose Technologies helps you build a strong online presence, with an SEO-rich website and social media presence.
Embrace these strategies, adapt to the changing landscape, and position yourself as a trusted expert in your market. In doing so, you'll not only boost your real estate sales but also establish a thriving and sustainable real estate business in the digital age.