What works best – SEO or PPC?
The answer to this may not be as straightforward as you may think. Search engine optimization (SEO) brings about organic traffic at high volumes and cost-effective pricing when done right. However, with the number of new businesses coming up and marketing techniques changing constantly, paid search can offer a fast track to search marketing rather than SEO.
It all goes back to your business objectives and digital marketing strategy. To decide which method will help you the most, it is important to first understand your target audience and how they use the web. Once you know where your audience is, you can determine whether paid search, organic search, or a combination of both would be the best approach.
At North Rose Technologies, we have years of experience in helping businesses develop successful SEO and Pay-Per-Click (PPC) strategies. We understand how each business is unique and come to you with a customized approach. Before you begin your marketing journey for your business, it is important you know the pros and cons of SEO and PPC. Let's have a look at both below.
What is SEO?
Search Engine Optimization is the process in which you optimize a website using relevant keywords and tools so that it ranks high in the search engine results. This process involves figuring out what the search engines want and optimizing your site in accordance with that.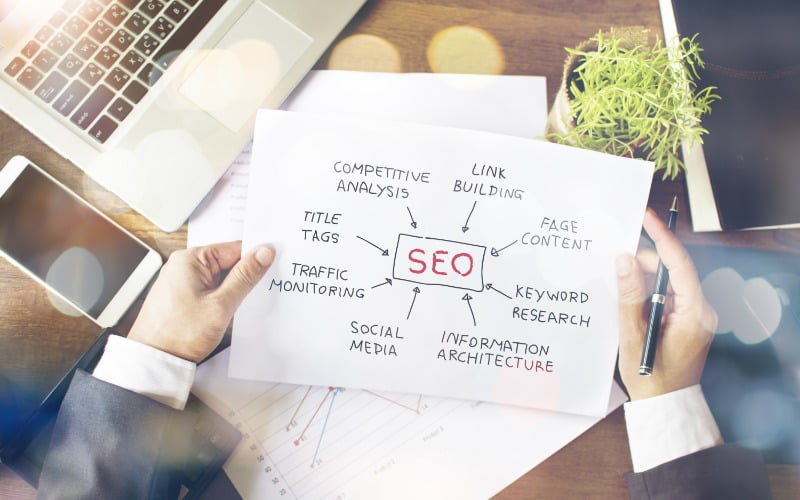 Benefits of SEO
Organic traffic has more long-lasting and consistent results. Once you are able to use SEO to appear high in search engines, it is more likely to stay there longer and bring amount more traffic regularly.
When it comes to pricing, SEO is often the less expensive option.
Appearing higher up gives visibility to your business as it appears more in front of potential customers and raises brand awareness.
Cons of SEO:
While the results of SEO are great, it does take a while before you can reap them. Since it is an organic process, it can take upto a few months for any rewards. If you are looking to see quick and easy results, then this may not be the one for you.
SEO thrives on unique, quality content. People want to read the best content out there and unless your content is standing out, it may not appear high up on the search engines. This does require a lot of effort, research, and creativity.
Read more blog – SEO vs. Social Media Marketing – Which is Better?
Is PPC Better?
On the other hand, Pay-Per-Click advertising is a technique that allows you to advertise across search engines to bring immediate traffic to your website.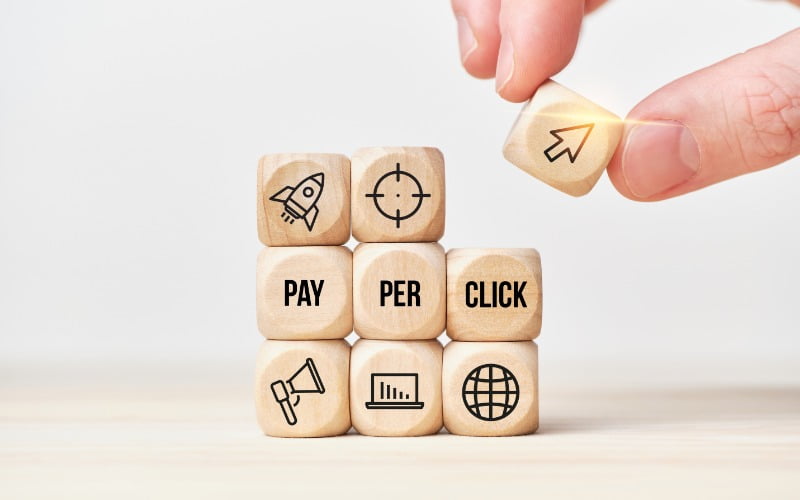 Pros of PPC:
Unlike SEO, the results of PPC are quick. When done well, you might see substantial growth in traffic within just a few hours of starting your campaign.
PPC allows you to target a specific target audience and choose different demographics. For example, if you want to target a man in his 30s who lives in Europe and is interested in sailing, you can target him with your ads. This option is not available with SEO.
With PPC, you can experiment quickly and easily. You can set up a campaign and run A/B tests to monitor what works and what doesn't almost immediately.
Cons of PPC:
Pay-Per-Click advertisement can be expensive, especially if you are in a competitive niche
In the initial stages,while you are figuring what works for you and experimenting, your return on investment ) can be low.
Ads can be less effective in comparison to organic marketing. Using the same ads can lead your campaign to become stale and less effective. In order to keep them working long-term, you need to constantly keep mixing them up.
Which one should you opt for?
When it comes to determining whether SEO or PPC is better for your business, it is all relative. Are you looking to attract new leads immediately? Do you want a long-term marketing game plan? What is your competition like? How much do you wish to invest in advertisement?
Before deciding which one you should choose for your business, it is important to understand your business as an individual entity and in light of its niche. A small business attracting just locals will have different needs from a marketing campaign in comparison to a new e-commerce group competing with well-established brands. While SEO might work well for teh former, it won't do much for the latter without incorporating PPC.
Both are a great and reliable source to bring traffic to your website. Often using a balanced combination of both is a great way to take advantage of the best of what both have to offer. Ultimately, it all depends on your current situation, objectives, and marketplace.