ABOUT NORTH
ROSE TECHNOLOGIES LLC
Leading the way in creative technological solutions North Rose Technologies is diligent in its efforts to provide an experience that is not just acceptable but also phenomenal. When we started North Rose Technologies we hoped to accomplish one major goal – to be the leader in providing technical expertise in combination with comprehensive support. We aim to be the one-stop solution for providing direct solutions to clients across the globe.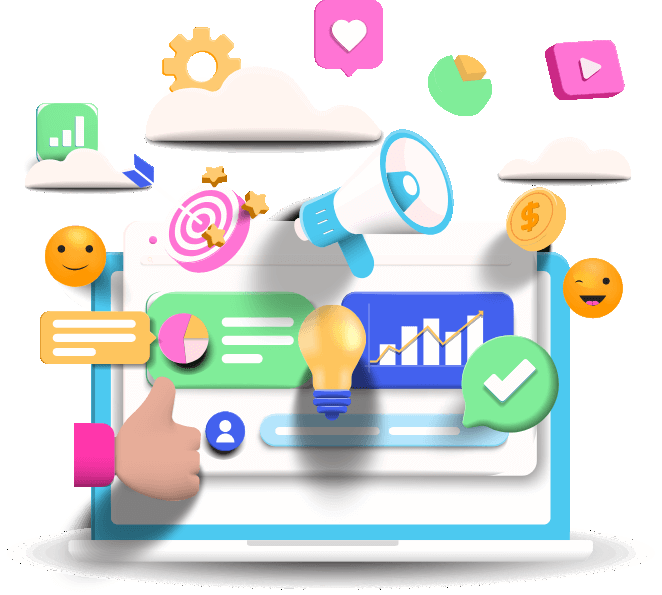 Our goal is to become an integral part of our client's success, collaborating with them to achieve their strategic objectives by delivering results-driven brand marketing campaigns that enhance our clients' profile, improve their sales and foster their growth. Our primary aim is to establish deeper expertise and a profound understanding of our client's business domain areas and requirements to create a tailored-fit solution for their business..
At North Rose Technologies we aim to provide innovative and integrated brand marketing solutions for your business to grow by applying a custom promotion strategy built on expert tools and technologies. We strive to be known for our disciplined approach toward providing the highest value of satisfaction to every customer.
North Rose Technologies is home to some of the most supportive and passionate team members, who are constantly investing in the success of one another. As a part of the North Rose, you have an unmatched support system. Our team recognizes your potential and helps you achieve it. We take a proactive approach when it comes to new technologies and strategies, whether for web marketing, design, or development. While some businesses may fear change, we embrace it — a must in the digital marketing world.
Our values are the guiding principles upon which North Rose Technologies was founded. The following describes our view of the world and how we treat each other.
Want to join a team of dynamic and motivational professionals that will enable you to grow and develop?
We would love to hear from you.
We work with a plethora of clients from every industry, including
tech, retail, healthcare, ecommerce and service-based startups.